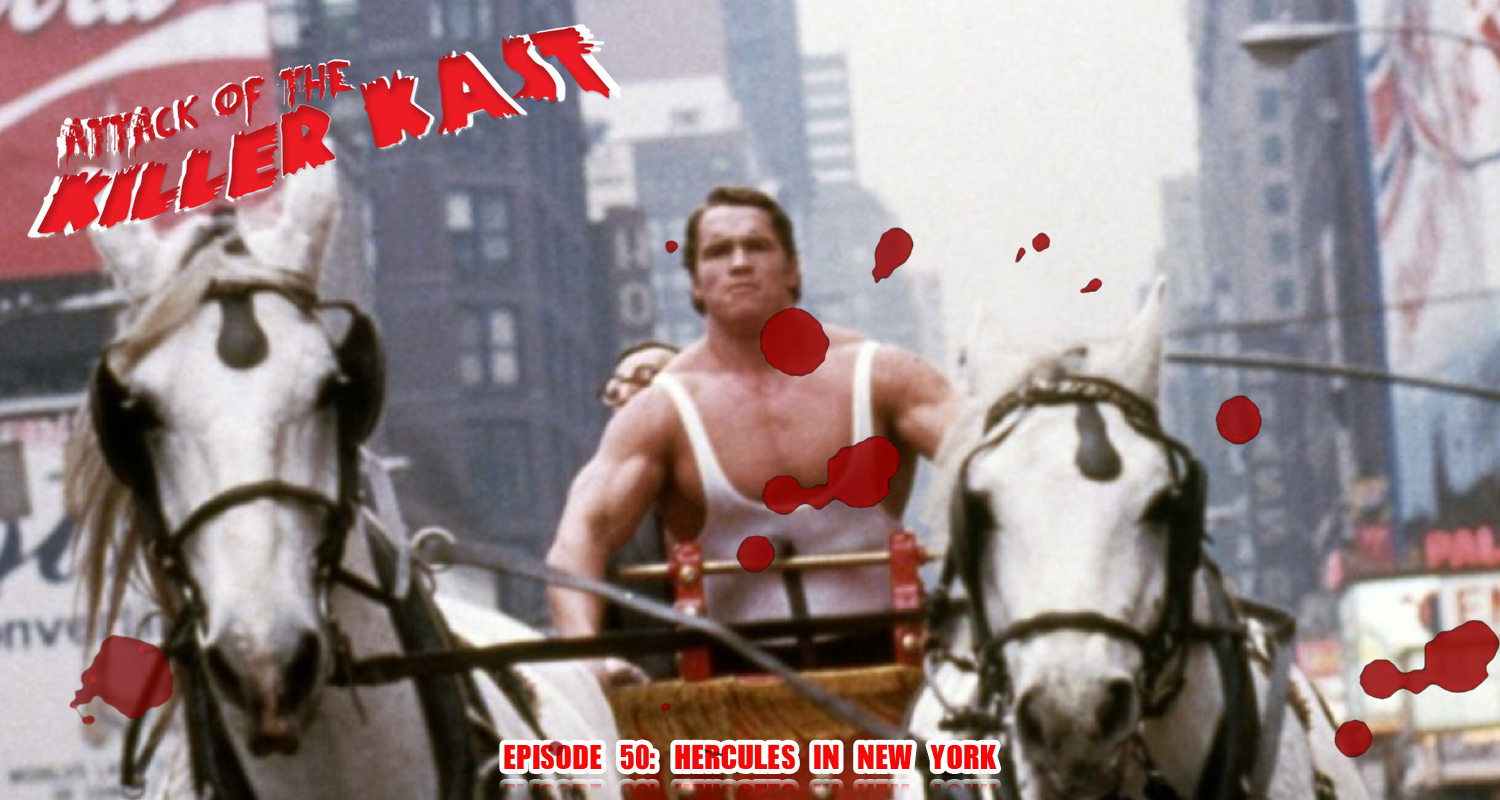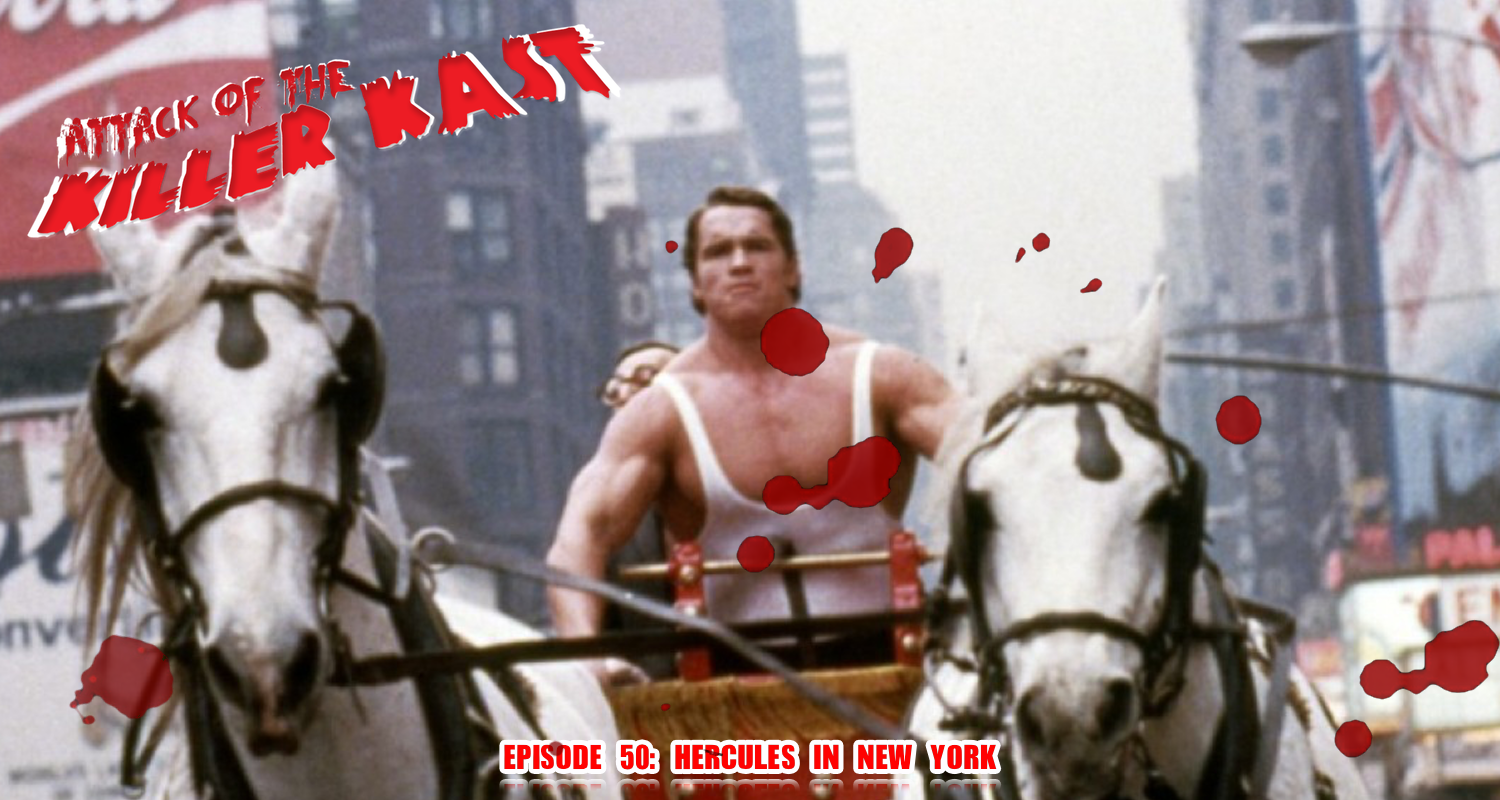 Hurra! Vi feirer episode nr 50 av Attack of the Killer Kast med en skikkelig kult-kalkun.
Før han var The Terminator, før han var Conan så var han Hercules, sønn av Zevs. Vi snakker selvfølgelig om Arnold Schwarzenegger!
Bli med oss på eventyret av en film, som er «Hercules in New York».
Så ha saltkringlene klare og len deg tilbake og kos deg med denne udødelige episoden av Norges beste trash-horror/kult-podcast!
I studio: Chris og Kurt
Podcast: Play in new window | Download