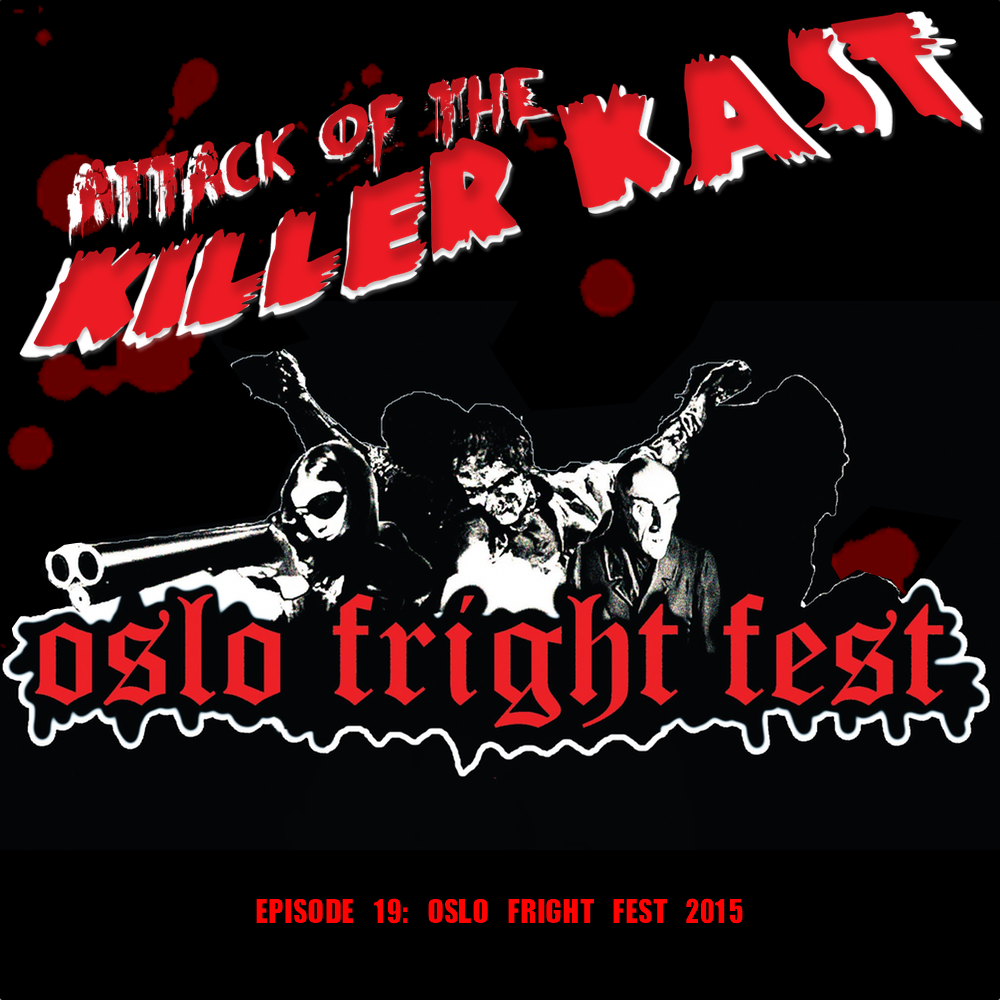 Podcast: Play in new window | Download
Godt nytt år, folkens! I sesongens første episode av Attack of the Killer Kast serverer vi en aldri så liten stemningsrapport fra Oslo Fright Fest, som ble arrangert i Oslo 16. og 17. januar.
Hør hva Chris, Jørgen, Kim David og Aleksander fra Filmjunkiene synes om arrangementet og filmene som ble vist der. Filmer som «Late Phases», «Grotesk», «What we do in the Shadows» og «Nightsatan and the loops of Doom» for å nevne noen.
I tillegg serveres det intervjuer med bla. cast og crew fra «Gisela: Herskerinne av Victoria Terrasse», «O´Hellige Jul», «Hypnagogia» m.fl.
Så her er det bare å slenge bena på bordet, åpne en Jokk eller en flaske First Price med alkohol-smak og lene seg tilbake i godstolen og la ørene fylles av våre stemmer.
God fornøyelse!