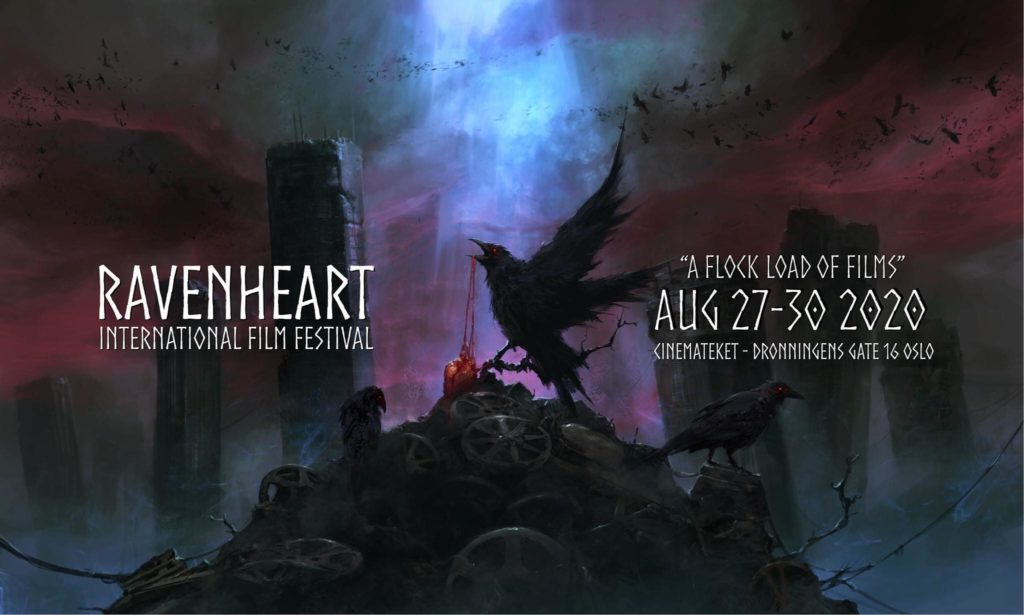 Sjangerfilmfestivalen Ravenheart International Film Festival arrangeres for andre år på rad 27. – 30. august på Cinemateket i Oslo.
Her tilbys det et bredt utvalg av kort- og spillefilmer innenfor sjangre som skrekk, sci-fi, fantasy med mer. Ekstra stas er det at de skal vise tre jubilanter. Psycho (60 år), Shining (40 år) og American Psycho (20 år).
For deg som liker eventyrskrekk kan det være verdt å få med seg åpningsfilmen "The Reckoning" (2020). Regissøren Neil Marshall (Mannen bak "Dog Soldiers" og klassikeren "The Descent") byr på en historie fra hekseprosessene i stil med kultklassikeren "Mark of the Devil". Filmen følger en kvinne som er anklaget for å være en heks etter å ha mistet mannen sin til pest.

Er du fan av tysk skrekkfilm kan du se "Marlene". Et film hvor assosiasjonene går til Michael Hanekes filmer.

For fans av H.P. Lovecraft, David Lynch og Alejandro Jodorowsky, blir også den ukraniske "Stranger" vist.

I tilegg vises også "The Mortuary Collection" som er en skrekkantologi i stil med klassikere som Creepshow.  Atmosfærisk, blodig og svært underholdene.
Priser:

Enkeltbilletter
https://www.cinemateket.no/ravenheart
Pris: 90,-

Dags og festivalpass:
https://www.ravenheartfilmfestival.com/tickets
Pris: 220,- / 650,-