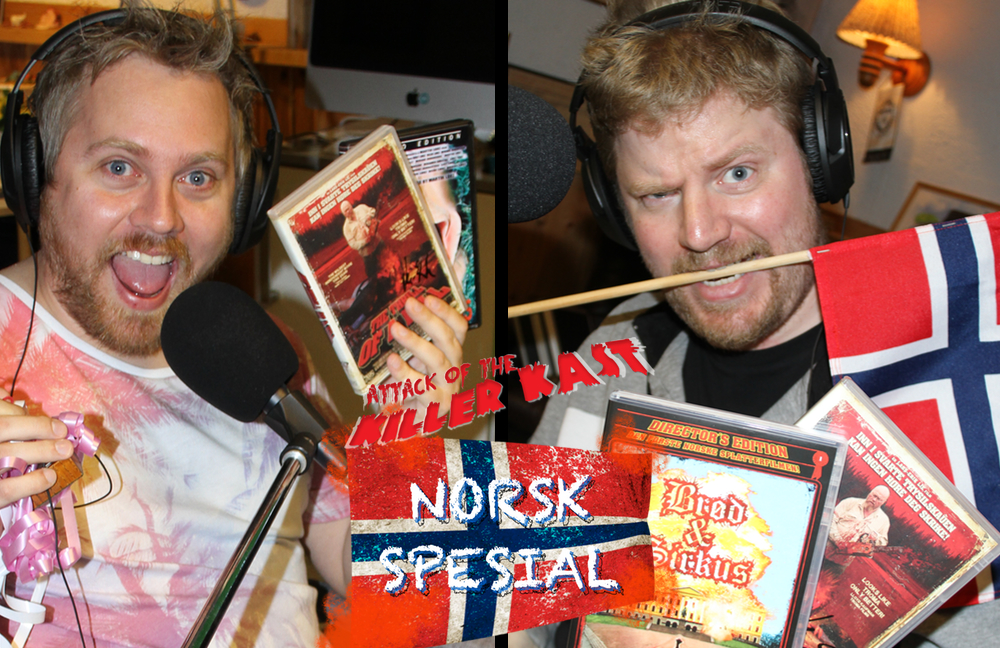 I dag har vi spilt inn episode 8 av Attack of the Killer Kast, og det er ikke hvilken som helst episode, men nemlig en super-duper-fantastisk NORSK SPESIAL! Hipp, hipp hurra!
Vi er fortsatt i nasjonalistisk rus etter 17. mai og tar for oss to helnorske lavbudsjettfilmer, den ene litt mer lavbudsjett enn den andre; «The Thrill of a Kill» og «Brød & Sirkus»
Episoden slippes førstkommende torsdag og er ekstra lang, som brura så fint sa det!